Established in 1965, the Boston Children's School has been providing quality early childhood education to children from the greater Boston area and to children from around the world. Since 1965 the Boston Children's School has been bringing the joy of learning to children!
The Boston Children's School is conveniently located at Charles River Park in the historic West End section of Boston. We are near Massachusetts General Hospital, the Boston Eye and Ear Hospital, Boston City Hall and TD Garden. Ideally situated, BCS is nestled away from the main streets, highways and noise of the city. However, because of our proximity to the City of Boston our children are able to utilize the city as a wonderful, educational resource. BCS is also proud to have its own newly created playground adjacent to the school, giving our children the opportunity to have access to the outdoors all through the year.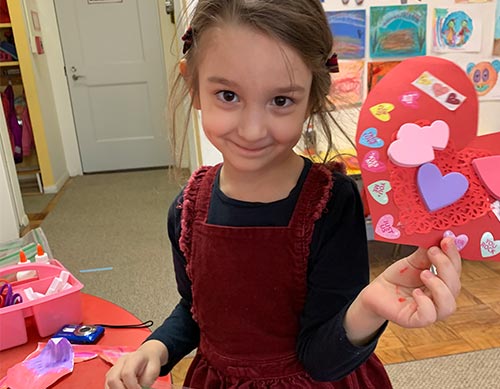 Our teaching staff consists of full time teachers that are EEC certified by the Commonwealth of Massachusetts. We have an approximate teaching ratio of 1 teacher for 8 children. In addition to our classroom teachers, the Boston Children's School supplemental teaching staff includes specialists in the areas of Music, Spanish, Fitness and Yoga. Our classes are designed to accommodate children from 2 years 9 months through 7 years of age. We offer exciting educational and challenging Preschool, Kindergarten and Grades 1, 2 and 3 programs. Our small class size allows our teaching staff to know your child and their unique learning style.
Information about the Boston Children's School can be obtained by calling us directly. We would be pleased to answer your questions or forward information and registration materials directly to you.  An application for admission is also available on our Admissions Page.  Our telephone number is 617-367-6239. We look forward to speaking with you soon!